TIM DAVIS
Tel. 417.294.1083
Fax 417.334.7385
Timothy Davis, Esq.
P.O. Box 1625
Branson, MO 65615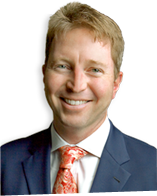 Read the Complete

Davis Family Bio
AREAS OF

PRACTICE
GOVERNMENT LAW
Planning and Zoning
Environmental Regulations
Public Contracts
BUSINESS LAW
Commercial Litigation
Land Transactions
Contract Negotiation
PERSONAL INJURY
EDUCATION
Tim Davis received his law degree from Oxford University (B.A. Oxon., 2001).
He completed his doctoral studies at the University of Toronto (PhD., 1998).
EXPERIENCE
Tim Davis' law practice emphasizes government law, commercial litigation and personal injury law. Tim is currently involved in politics in the Branson/Ozark community.
WRITING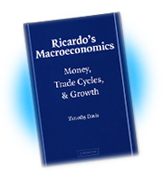 Ricardo's Macroeconomics:
Money, Trade Cycles, & Growth
"Timothy Davis has written a most important book."
—Walter Eltis, Oxford University
"Dr. Davis' research has rightly been praised as a major contribution to economic scholarship."
—Samuel Hollander, Ben Gurion University
NEWS & ARTICLES
Skilled Immigrants a Benefit to Economy
Springfield News-Leader December 16, 2011
The Rev. Thomas Malthus died 177 years ago this month, or so everyone thought. I'm beginning to have doubts after watching the Republican presidential debates, where it is obvious that Malthus, or his ghost, is back and doing well...
Read More
Incident with Bowler and the FBI is No Small Matter
Springfield News-Leader January 14, 2011
It is a grey day when tragedy in one part of the country serves as a pretext for trampling civil liberties in another. American politicians tend to overreact to crises. They delight in doing so. Crises provides an opportunity to stand out amid the humdrum of paving roads, collecting trash, and the like—to do something great...
Read More